When you choose to become an employee of Miami Dade College, you're making a decision to become part of the history and the future of Miami. As a member of the faculty or staff at MDC, you play a critical role in not only helping individuals to educate themselves, but you also play a role in helping to strengthen our community and make a difference in the world around you.
Here is some background and information to help you gain a little more understanding about MDC, what we're all about and where we're going.
Educational Innovation
at its Finest
Miami Dade College was created with the idea that anyone with a desire to get a college degree should be given that opportunity. The College first opened its doors in the 1960's, amidst the strain of desegregation and the influx of thousands of Cuban refugees. Initially 1,428 students entered "Chicken Coupe College," nicknamed for the original buildings that were transformed into classrooms. Dade County Junior College, as it was known back then, was open to any county resident who had graduated from high school. When it opened, the College became Florida's first integrated junior college. By the mid-1960's, enrollment had grown to more than 15,000 students. By 1967, the College was the largest institution of higher education in the state of Florida.
During the next decade, Miami Dade further increased its expectation of students, setting a new standard for community colleges throughout the nation. It was during this time that K. Patricia Cross, visiting professor at Harvard's Graduate School of Education, called Miami Dade, "the most exciting institution of higher education in the country." Almost 66 percent of students were minorities and 56 percent were women. Part-time students were common. In 1984, Miami Dade started Books by the Bay, which evolved into the Miami Book Fair International.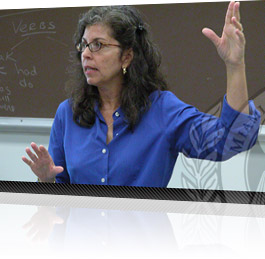 The next two decades were marked by comprehensive reforms of academic programs, as well as the creation of more than 50 new degree and short-term certificate training programs. Miami Dade also introduced multimedia classrooms and the Virtual College, followed by the prestigious Honors College and the Emerging Technologies Center of the America's (ETCOTA), as well as took on management of the reinvigorated Miami International Film Festival. In 2003, Miami Dade also introduced four-year degrees and changed it's name to Miami Dade College.
Today, the college is nationally recognized for its longstanding involvement with its urban community, its catalytic effect for social and economic change, and the marked difference the College has made in student access and success through pace-setting initiatives. The most recent recognitions include:
"2008 Exemplary Award for Improving General Education," Association for General and Liberal Studies (AGLS)
"2008 Chancellor's Best Practice Award for Academic Affairs," Florida Department of Education
"2007 Savior of the Community," New England Board of Higher Education
"2008 Green Cleaning Grand Prize," Green Cleaning Network
"2008 Fourth Best College for Digital Transformation," National Center for Digital Education
"2008 President George W. Bush's Higher Education Honor Roll" for service to the community.

Mission, Vision and Unique Culture
Mission: The mission of Miami Dade College is to provide accessible, affordable, high quality education by keeping the learner's needs at the center of the decision-making and working in partnership with its dynamic, multicultural community.
Vision: Miami Dade College is committed to being a college of excellence, renowned for its:
Satisfied, well-prepared students, who, through their extraordinarily positive experience at MDC, have acquired the needed knowledge and skills to be successful in their ongoing academic and career pursuits.
Empowered employees working within an environment that encourages creativity, risk-taking and accountability, who apply their individual and collective talents to fulfill the College's mission.
Highly support community that recognizes the significant impact of MDC's educational and training programs
Effective use of adequate resources to enable programs to flourish and the talents of people to emerge.
Culture: Miami Dade College fosters not only a spirit of innovation among those who work here, but also a spirit of life-long learning. Life-long learning occurs in many ways at MDC - through peers, through course instruction, through students and even, on occasion, through course work at other educational institutions.
Diversity of Programs and People
Miami Dade College is an organization that represents and embraces the diversity of the community that we support. Diversity at MDC is much more than diversity of people, cultures and celebrating differences. You'll find diversity wrapped up into everything that we do. From over 300 programs of study, MDC works to educate the individuals who return to our community to make a positive impact and help our region grow.
As an educational institution, we are renowned for embracing cultural diversity and are proud to have graduated more Hispanic and African Americans than any other educational institution in the country.
Variety of Campus Locations
With eight separate campuses throughout Miami-Dade, we offer employees the flexibility to work and attend classes at the locations that are most convenient for them. Part-time Adjunct faculty can arrange work schedules in the evenings or around their professional careers based on the campus that is in closest proximity to their workplace.